MaryAlecia Briggs
Development Officer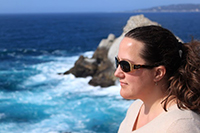 MaryAlecia loves to research and explore new topics and ideas, as well as revisit ones she's already looked at. She enjoys the process of inquiry, "light bulb" moments, and the uncomfortable place of not knowing the answer. She recently completed a consultancy in Amman, Jordan that looked at the labor rights of refugees coming from Syria.
MaryAlecia received her Master's degree from the Middlebury Institute of International Studies at Monterey in International Policy. She currently resides in the Twin Cities, Minnesota with her husband, toddler, and two black cats. She dreams of being near the ocean again.
---
Lena Katrayeva
Web Content Manager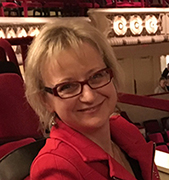 Lena is originally from Siberia where she was born, went to school, graduated, and married. Eventually, her family found a new home in the US, and she is grateful to all that helped her family work on that sharp turn in their lives. She loves music and dancing, loves the ocean and sea, and she has a passion for web design. But her biggest desire was to mix it all together; so, when she saw the opportunity to do just that for GWD, she jumped on it.
---
Patricia Genereux
Executive Assistant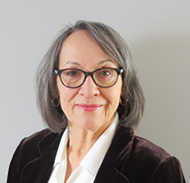 Patricia has a background in Management Consulting with experience in project and program management. Her technical skills are in data analysis, information management, strategic and operational planning, and program evaluation. She lives in Minneapolis MN with her husband Marty.
---
Raghava Golla
IT Manager and Systems Developer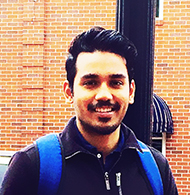 Raghava Golla is a Salesforce and User Interface developer. He has extensive experience in the Information technology field, currently working with a team of Salesforce developers in Comcast, following work at the Tunstall americas as a Salesforce developer. Prior to that, he worked for Agency for Healthcare Administration.Raghava holds a Masters degree in Computer Science from Southern Illinois University Carbondale.He freely expresses "I do what I love and I love what I do". He currently resides in Philadelphia, PA.
---
Indira Murukutla
Relations Specialist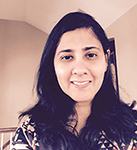 Indira Murukutla is a postgraduate in Human Resource Development, with more than 8 years of experience in handling entire HR functions.
She resides in Marietta, Georgia with her husband and two children.
---
Diane Riggs
Writer/Social Media Specialist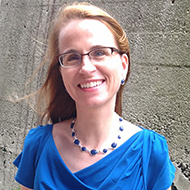 Diane Riggs holds a Master's Degree in English, and earned her Social Media Marketing certificate in 2015. For many years she worked for a nonprofit in St. Paul, Minnesota, where she currently lives. She has also done freelance writing work in the environmental field, mainly in the area of water quality. As a nonprofit concerned with environmental issues related to water, Global Water Dances was a good fit for Diane's interests and professional experience.
Are you interested in volunteering for Global Water Dances? Please visit our Volunteer Opportunities or email us to info@globalwaterdances.org