Audience Location:
Fresh Pond Reservation, Cambridge Massachusetts
Date and Time:
June 24, 2017 at 3pm
Water Locale:
Fresh Pond Reservation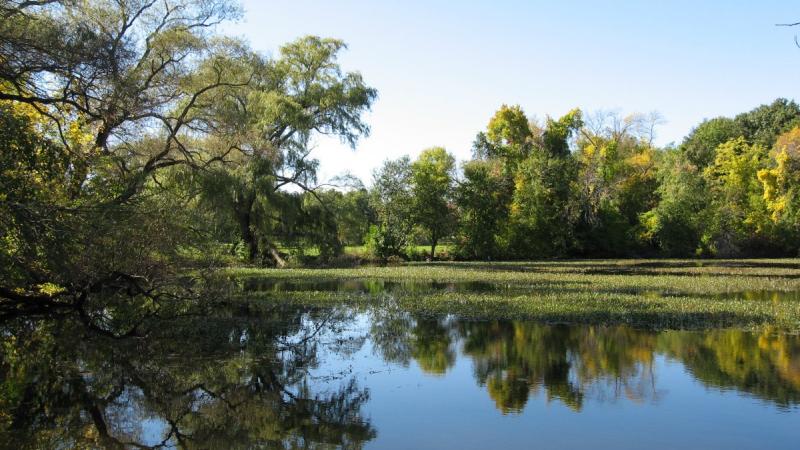 Choreographer(s):
Audrey Albert King, R-DMT, CMA, RSME/T, MA Dance Ed is a dance/movement therapist and mental health clinician currently practicing in an outpatient facility and various memory units n the greater Boston area. Audrey works with children, adolescents, couples and families and facilitates dance/movement therapy, art therapy and poetry groups for Alzheimer's patients and those suffering with dementia related illness. For the past 2 years Audrey has been involved in a mood study facilitating DMT to those with dementia related illness. Audrey is a member of Across the Ages Dance Company whose mission is to create opportunities for choreographers and dancers of all ages to come together and share their art. Audrey presents at conferences and workshops with clinicians to integrate dance/movement therapy into an office setting. Audrey takes and teaches dance class as often as she can with intent of finding joy in the body.
History of Site and Related Water Issues:
Massachusetts is one of the few states to test extensively and publish all results showing any level of lead in schools' water. The results are shocking: nearly half of the tests (49.7 percent) conducted at Bay State schools so far have found some level of lead in the water, according to data published by the state as of January 6, 2017. Testing- see below, but testing is not enough and this is a national crisis.
Data from the Massachusetts Executive Office of Energy and Environmental Affairs excel sheet on lead test results, "Lead and Copper in School Drinking Water Sampling Results," Mass.gov, updated on January 6, 2016, http://uspirg.org/reports/usf/get-lead-out.
An Act Ensuring Safe Drinking Water at Schools and Early Childhood Programs, HD 3453/SD1985 to ensure lead-free water in Massachusetts schools and daycare centers. The bill was filed last month with broad bipartisan support with 79 legislative cosponsors. This bill was introduced February 2017.
Join us! www.globalwaterdances.org
Music:
Live music
The Performance:
Poet Laureate Elizabeth McKim will be opening the performance. Professional dancers, expressive therapists, students, counselors, artists, musicians, advocates, environmentalists will be dancing to promote fresh drinking water for all! Local musicians will be joining us to jam. The art community will be collaborating with Global Water Dances – Cambridge to design site-specific murals. The audience will have a chance to participate in the performance contributing their voice to the cause. There will be opportunity for interaction, for the community to come together, share ideas and get information as to how they can participate/activate.
Environmental Impact:
Create awareness about "Get the Lead Out" of the Schools Campaign. Collaborate with environmental organizations such as masspirg to be part of the solution. Start a fund to purchase filters certified to remove lead on taps and fountains. Celebrate Fresh Pond reservation. Unify and strengthen the surrounding community. Offer an experiences where participants learn through non-verbal/kinesthetic communication and empathy. Promote using arts for social action, site – specific performances. Provide movement experiences that are relevant, fun and engaging for families and residents of diverse ages and backgrounds.
Directions to the Site of Performance:
Getting to Fresh Pond
Fresh Pond Reservation is located in Northwest Cambridge and is bounded by Fresh Pond Parkway, Concord Ave, Blanchard Ave, Grove St. and Huron Ave.
Walking
Walking access points to Fresh Pond Reservation.
Bicycle
Bicycle access points and designated lanes.
Bus
Bus routes that have stops near the Reservation.
Subway
Directions to the Reservation from the Red Line.
Car
Accessing the Reservation by car.
Buses and Coaches
School bus and coach bus access information.
Email for more information:
How can I get involved?
There are many ways to get involved. Dancers, Musicians, from the novice to the more experienced are all welcome. Photographers, videographers, artists, environmental groups and people who are interested in participating in making a difference when it comes to water issues locally and globally. Please contact us.
Local Website:
TBD
Other resources and links:
Global Water Dances-Cambridge (Facebook)