Audience Location:
Ogden River parkway
Date and Time:
June 24, 2017 at
Water Locale:
Ogden River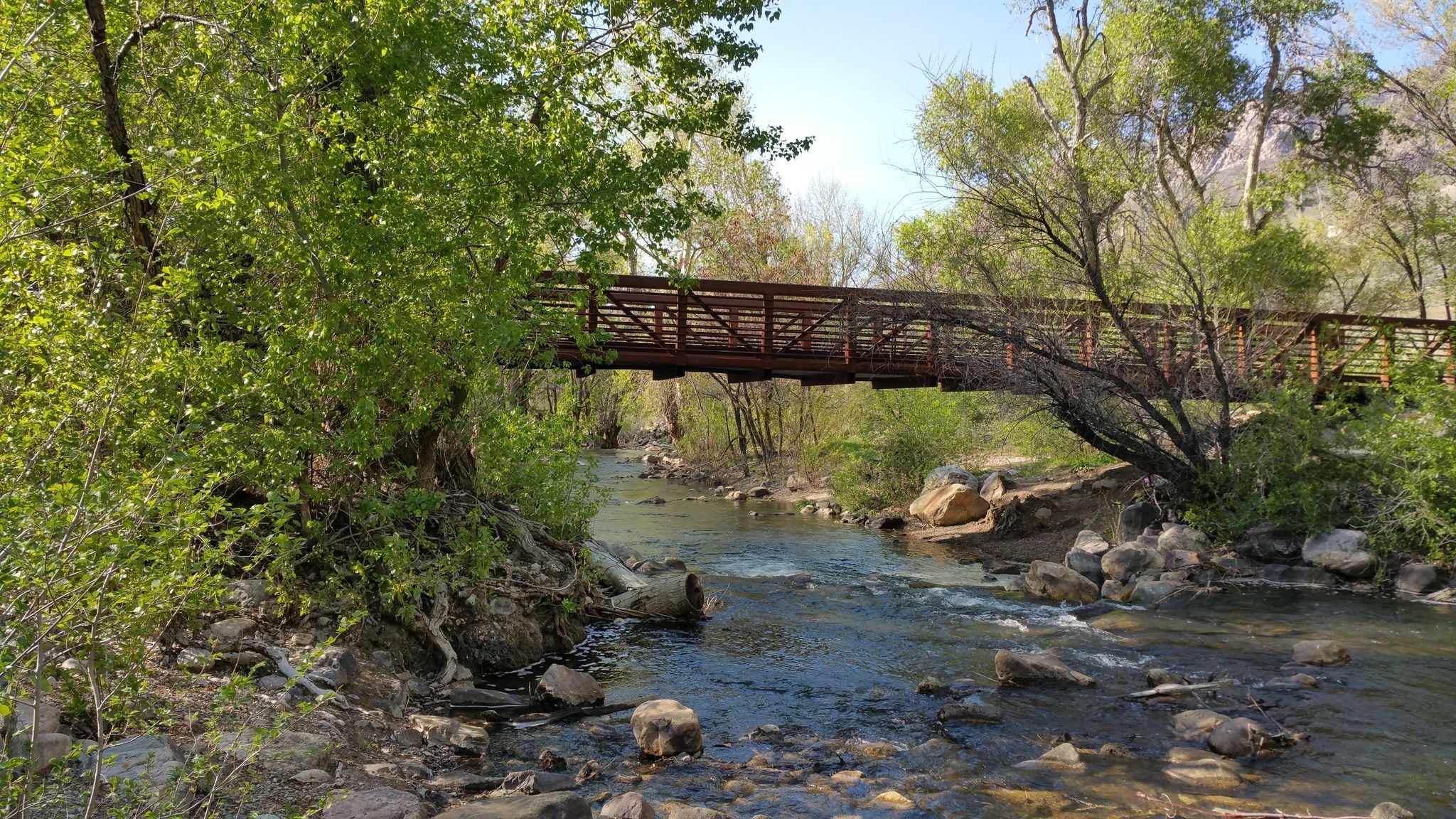 Choreographer(s):
Amanda Sowerby
– Associate Professor of Dance at Weber State University in Ogden, UT.
– MFA in Modern Dance from the University of Utah
– BFA in Dance from the California Institute of the Arts.
– Worked with the Gary Palmer Dance Company in California's Bay Area
– Assisted in setting new and repertory pieces on the National Ballet of Peru and the National Ballet of Chile
– Implemented outreach programs in dance for Bay Area community members.
– Performed with the National Ballet's of Chile and Peru, Enrico Labayen's Lab Projekt USA, Yasmin Mehta's California Contemporary Dancers and Todd Courage. Amanda's own choreographic work has been presented at Dance Theatre Workshop (NYC), Theatre Artaud (SF,CA), Diesel Cathedral (SF,CA),, Dance Mission (SF,CA), and The Leona Wagner Black Box Theater (SLC,UT). Amanda was a co-founder Paradigm Dance Project; a dance organization designed to foster arts education for underserved populations. Amanda serves on the board of the Utah Dance Education Organization as President and served as the Higher Education Representative from 2007-2013.
Kelly Alifano is a dance artist, teacher and choreographer from NY. Kelly received her B.F.A in dance from Adelphi University, her M.A in Dance and Dance Education from New York University (certified to teach dance in grades K-12 in NY state), and an M.F.A in Choreography from Sarah Lawrence College. Kelly has taught dance at many colleges, schools, and studios in NY and NJ. Kelly was the co-choreographer for Dualdance, a modern dance company based out of NYC from 2004-2010. Kelly has presented work at Steps Performance Lab, WaxWorks, Dance Theater Workshop, The Long Island Fringe Festival, The Dance Complex in MA, Joyce Soho, University Settlement, Philadelphia Fringe Festival, Boulder International Fringe Festival, Cool NY, Amalgamate Dance Company Artist Series, Green Space, and Dumbo Dance Festival. NY. Kelly was a dancer for Circle of Dance Repertory Company from 2005-2016. Kelly had the amazing privilege of being an artist selected for The Field's Artward Bound residency in Massachusetts in the Summer of 2010.
History of Site and Related Water Issues:
The Ogden River is a 35-mile (56 km) long river in Utah.
The Ogden River's three forks (North, Central and South) begin in the Wasatch Range in Weber County and converge at Pineview Reservoir, near Huntsville. The river then flows southwest through Ogden Canyon, Ogden City, and the border of West Haven and Marriott-Slaterville where it joins the Weber River.
The Ogden River has cut through the landscape to create the remarkable Ogden Canyon, which is a roughly 6-mile (9.7 km) long canyon with a series of smaller side canyons. The city of Ogden is at the western end of Ogden Canyon with the eastern end at Pineview Dam.
Originally named after 19th century fur trader Peter Skene Ogden, the Ogden River has been a source of irrigation since the early 20th century.[2] Pineview Dam was completed in 1937 as one of a series of projects by the Bureau of Reclamation as part of the Ogden River Project. This project attempts to supply irrigation to 25,000 acres of nearby land. Other related projects include the Ogden-Brigham Canal, which connects the river with Brigham City to the north, the reconstructed Ogden Canyon Conduit, and the South Ogden Highline Canal.
Music:
TBD
The Performance:
TBD
Environmental Impact:
TBD
Directions to the Site of Performance:
TBD
Email for more information:
How can I get involved?
TBD
Local Website: