Audience Location:
Zielona Góra, Poland
Date and Time:
June 24, 2017 at 6:00pm to 8pm
Water Locale:
Fountain at The Square of Heroes of Westerplatte in Zielona Gora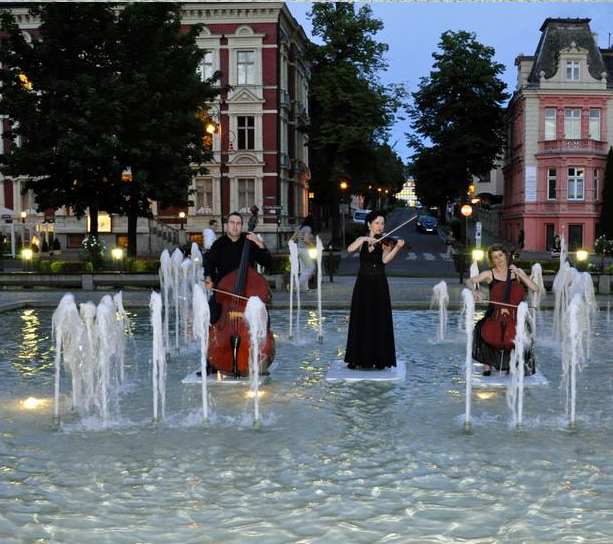 Choreographer(s):
IWONA WOJNICKA (MA) an independent artist, dancer and choreographer, specialized in Ausdruckstanz. Soon to become a Certified Laban Movement Analyst trained in Eurolab, Berlin with three years field internship at Codarts, Rotterdam.
All the phases of her dance biography are marked with international trainings with a variety of recognized artists, performing in cooperatives and productions, taking or giving professional training, participating in field conferences. The studio practice has always been supported with attending events, galeries, libraries and meeting resource persons. Her professional live is divided into dance and writing. It resulted in reaching MA in Sociology, Post Graduate Diploma in The Theory of Dance together with a Diploma of Hatha Yoga Teaching. Last few years she spent practicing Laban Movement Analysis in a rehearsal studio completing the choreographic doctor thesis in the same time. Since 2003 she is the leader of Format Zero Art Collective in Warsaw and a member of EUROLAB, Berlin. Her dance biography has been divided into three phases: 2010 – 2017 Laban; 2003 – 2010 Butoh; 1996 – 2001 Mime. More information on www.iwonawo.com
MAREK ZADUNY (PHD) choreographer, pedagogue and dance theoretitian. Qualified dancer with a diploma acknowledged by the Union of Artists from Polish Scenes and honoured by the Ministry of Culture and National Heritage. Graduate of animation of culture and sport at Zielona Gora University. Scholar at Oslo University College.
Animator and researcher of dance culture. The author of monograph Dance – A World of Choreographers' Experiences and academic publications of range dance pedagogics widely comprehended. Adjunct and lecturer in modern forms of dance at Zielona Gora University. Director of scenic movement. Founder, carer and choreographer of Workroom of Dance Theatre in Zielona Gora. Maker of dozens of choreographies, activities and actions from the frontier of dance and performative arts. You may always watch his works on Vimeo, starting with the beautiful one dancing on water https://vimeo.com/134769751
WORKROOM OF DANCE THEATRE MANIFESTO
Pracownia Teatru Taca (Workroom of Dance Theatre) acts under Marek's Zadluzny artistic guidance in the Centre of Culture and Education in Zielona Gora. It is a platform of people who self-realize creatively from the range of dance theatre and physical theatre. It is space focusing young makers whose artistic searches concentrate on performative arts and physicality in scenic activities. Pracownia Teatru Ta?ca (Workroom of Dance Theatre is an author's and independent initiative. It engages fanatics of dance art who self-realize in an amateur way. It is one of this kind of artistic project in the area of West Poland. We look for new, experimental solutions for application of movement in the theatre. We work using techniques of motor improvisations, modern dance and contact improvisation. We have cooperated with each other since 2010. We still search for new spaces of exploration. We intend to express our time.We look for original language which allows our bodies to speak. Our idea is to create universal way of communication where theatre meet dance and body physicality.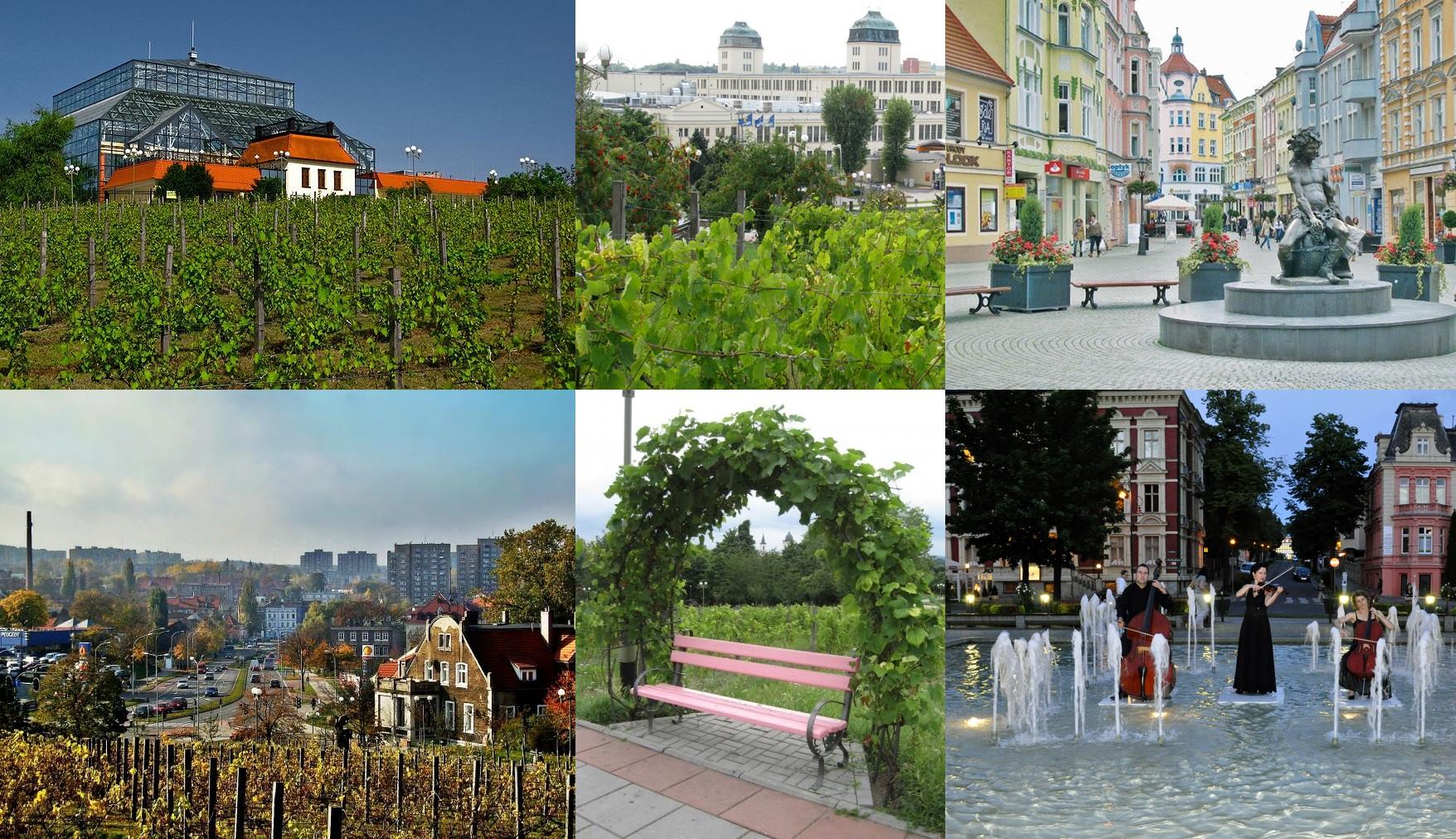 History of Site and Related Water Issues:
The city has been known for its wines for centuries. It is now one of two places in Poland with wine grape cultivation mainly for white wines (the other being the wine growing region near the town of Warka in Masovia). The first wineries around the city were built in 1314. At Parady? (Paradise) Abbey near Zielona Góra, monks have been making wine since 1250. The number of vineyards at peak production is estimated at 4,000 in the region, and 2,500 in Zielona Góra itself. During the communist era wine production was reduced, but since 1990 it has recovered. Since 1852 an annual Wine Festival has taken place in the town but wine is not being produced in Zielona Góra due to the political decisions aiming at deconstruction of the local economy.
Music:
1. JAZZ POETRY by Tadeusz Sudnik, Rafa Smoliski, Ziut Gralak
Tadeusz Sudnik Polish sound director, performer, composer, founder of the Studio of Impossible Sounds. He worked in the Experimental Studio of the Polish Radio, he recorded film music, electronic, theatral and ethnic music. … He cooperated with Tomasz Sta?ko's Freelectronic.Member of the group Kawalerowie b?otni – together with Jerzy Kornowicz, Mieczys?aw Litwi?ski, Ryszard Latecki, Krzysztof Knittl and Tadeusz Wielecki – joining the traditional free-jazz music with composing in most unusual entourage: in the woods and fields. He cooperates with Tomasz Sta?ko, Dom Um Romao with Weather Report ensamble, Sonny Sharrock, Gary Thomas, Adrian Mears, Peter Giger, Apostolis Anthimos, Andrzej Mitan, Janusz Skowron, Micha? Mi?kiewicz, Helmut Nadolski, W?odzimierz Kiniorski, Kuba Sienkiewicz, Aleksander Korecki, Andrzej Przybielski, Adam Piero?czyk, Krzysztof Knittel, Mieczys?aw Litwi?ski
© The Fryderyka Chopin Institute 2003-2013
2. THE WHITE SONG ENSEMBLE http://grupadrewno.zgora.pl/
The Performance:
WATER ISSUES – JAZZ POETRY PERFORMANCE (25 min). Performance Water Issues by Iwona Wojnicka together with musicians: Rafa? Smoli?ski, Tadeusz Sudnik and Ziut Gralak in the life piece presenting facts of the drinking water in the World. The form of the performance will resemble Jazz Poetry and Spoken Dance and have a form or improvised jam of the voice, dance, music and spoken word (25 minutes)
THE PLAY. WORKROOM OF DANCE THEATRE (25 min). Fun with human fate. Fun with life. Game for life. Group activities are an attempt to address the universal, currently very up-to-date relationship between the power group and society. The project is a socially engaged commentary on the tyranny of the imposed content. It was created in 2013 in collaboration with Marta Pohrebny (the choice of texts and the word) and Bartosz Wilk (music). The return to this work and its recompilation, for an open-air performance, led us to qualitatively new motion solutions and interpretation layers. Choreography: Marek Zadluzny. Dancers: Justyna mietaska, Agnieszka Jodowska, Marta Peliska, Magda Bbenek, Katarzyna Pawlak, Kalina Grupa, Kinga Górska, Natalia Zaleszczak, Karolina Pachurka, Dorota Margalska, Martyna Blachowska, Agata Kiero?ska, ?ukasz Szpilski, Marek Zaduny, Radosaw Bajon, Gabriel Zaborniak.
GLOBAL CHOREOGRAPHY (15 min). Workroom of Dance Theatre and Iwona Wojnicka. A global dance choir to involve thousands of people in almost a hundred cities around the world. Global choreography lasts 9 minutes and is devoted to the problem of access to drinking water for many people on Earth. The project refers to the current of socially engaged art in the context of environmental protection, addressing the contemporary problem of human access to clean drinking water. Every time, in all places around the Earth, a site-specific spectacle is created, which consists of a global choreography (common to all performers), local choreography (prepared by local artists), and choreography with audience participation.
LABAN FLASH MOB FOR AUDIENCE (15 min). Iwona Wojnicka and Jazz Poetry Ensamble
CONCERT OF DREWNO – THE WHITE SONG ENSEMBLE (30 min)
Environmental Impact:
The event takes place on the eve of the 24th of June, which is the day of solstice, celebrated in Poland. However, this event is to be the first kind of the contemporary art performance celebrating the traditional calendar. The region well known for its clean air, fertile fields and fresh water has very little chance to be polluted in the nearest future. However, the water issues has a mythical and ritual side, which is very life and present in the social life. The meaning of the water in the Slavic mythology and rites is symbolic. It is continuously passed through generations. The local historical reconstruction groups gathering young people around the idea of a water and it's crucial meaning in social and personal life of a human.
Directions to the Site of Performance:
Plac Bohaterów, Zielona Góra
Open map
Email for more information:
How can I get involved?
There will be an advertisment in the social media for volunteers to dance the event 9 -11; 16 – 18 and 23 – 24 of June are the dates of rehearsals. More information is coming soon on the FB profile or at www.formatzero.pl
Local Website:
https://www.facebook.com/choryruchowe/
Other resources and links:
COORDINATOR: ART COLLECTIVE FORMAT ZERO www.formatzero.pl
UPDATES https://www.facebook.com/FormatAssociation/
CHOREOGRAPHERS: IWONA WOJNICKA www.iwonawo.com, MAREK ZADLUZNY AND WORKROOM OF DANCE THEATRE https://vimeo.com/user18158573
TADEUSZ SUDNIK & JAZZ POETRY ENSEMBLE http://tadeuszsudnik.wixsite.com/info, https://de.wikipedia.org/wiki/Tadeusz_Sudnik
DREWNO – WHITE VOICE ENSEMBLE http://grupadrewno.zgora.pl/
GLOBAL WATER DANCES POLAND INFO https://www.facebook.com/choryruchowe/
more information is coming soon!