Regina Miranda, MS, CMA
LIMS CEO/Director of Arts and Culture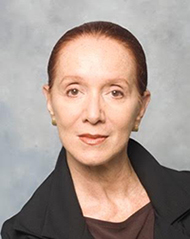 Regina Miranda, MS, CMA is a theater director/choreographer and cultural administrator. She employs her integrated knowledge of culture, business and arts to transform the lives of individuals and social groups through arts-based violence prevention programs, leadership development for women, her signature program, the "Choreographic Atelier" (2005-2009), and public interactive performances used as a tool to raise awareness of the reciprocal relation between citizens and their cities. These activities led her to found in 2010 the Cidade Criativa Cultural Transformations, an organization that creates, proposes and is active in the development of vibrant, creative, and sustainable cities. CCTC is responsible for the "Rio Creative City 2010–2020" project, which encompasses the International Forum Rio Creative City (2010–present), held annually at the Rio de Janeiro Museum of Modern Art.
Miranda lives in New York City and Rio de Janeiro, and works internationally. In NYC, for the past 16 years she has been in leadership positions at the Laban/Bartenieff Institute of Movement Studies, LIMS® where she currently is the CEO and Director of Arts & Culture. In Rio, she is the Artistic Director/Choreographer of the Regina Miranda & ActorsDancers Company (1980-present) to which she created more than 40 theater, dance, performance installations, and site-specific works presented throughout Brazil, and in the US, Japan, France, Spain, Oman, Argentina and Venezuela, winning international acclaim. She holds a MS from GCU/ Ken Blanchard School of Business, a BA in Dance Theory, from SUNY/Empire State College, and is a LIMS Certified Movement Analyst (CMA).
---
Vannia Ibarguen, MFA
GWD Artistic Director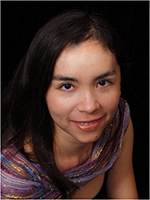 MFA Graduate in Dance of the University of Maryland. She is a performer, choreographer and teacher. Her focus is the interaction between dance and technology, as well as the relationship between classical, contemporary and folk dance styles. A ballet dancer from the age of ten, she went on to complete her undergraduate degree in Systems Engineering and graduated Magna Cum Laude. As a dancer, she has performed in Peru, Colombia, Argentina, Mexico, Cuba, Hong Kong, and the US. She was a Soloist at the Ballet Municipal de Lima, and finalist at the XIII International Ballet Competition. In 2005, Vannia received the Best Dancer and Choreography Award in Argentina. In Washington DC, she has performed with Nejla Yatkin's NY2Dance, Maryland Dance Ensemble and Teatro de Danza Contemporanea. Vannia has also been an e-Business Consultant, Communication Manager at the National Dance Council-Peru, and a journalist for DanzaHoy e-Magazine. Among the artists she worked with at the University of Maryland are John Jasperse, Tere O'Connor, Donna Uchizono and Victoria Marks. Vannia was awarded the Anne Zirulnik Student Scholarship for exceptional promise in Dance Education in the NDEO Conference in New York in June 2009. She is an International Consultant, Choreographer and Artistic Director of Vannia Ibarguen Dance Arts (www.vanniaibarguen.com)
---
Claire Baum
GWD Program Manager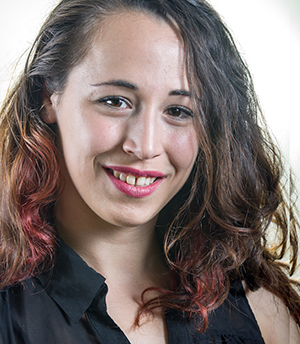 Claire is originally from Portland, Oregon and a graduate of Bard College. She performed and choreographed nationally and internationally in places like Ghana, Jamaica, and New York. She was the co-founder of KitchenSink Collective and worked with them from 2012 through 2016. She danced with The Get Down/Pick Up Collective at Dixon Place, the Dance Caribbean Collective, Gibney Dance, and The Independent Artists Coop. Claire worked administratively at The Joyce Theater's DANY Studios and Joyce SOHO on the Studio Operations team, at Mertz Gilmore Foundation in Grants Management, and at The Field for three years as the Marketing and Communications Associate, where she worked to help their 300+ artists sign up for and maintain their Fiscal Sponsorship and benefits. Claire also worked as Finance Consultant for the Dance Caribbean Collective.
---