Karen Bradley, MA, CMA
Associate Professor of Dance Emerita in Dance at the University of Maryland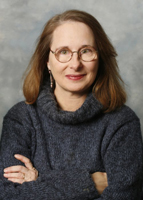 Karen Kohn Bradley is Associate Professor of Dance Emerita in Dance at the University of Maryland. She is a Certified Movement Analyst in Laban Movement Analysis and is the President of the Laban/Bartenieff Institute of Movement Studies in New York City. As a movement analyst, she has worked in dance therapy, with learning disabled children, in arts education research and policy, and observed and coached politicians and business leaders. She authored the book Rudolf Laban as a part of Routledge's series on 20th Century performance practitioner, recently reissued as a 2nd edition. In addition, she has conducted research and published book chapters, articles, and presented on arts education and neuroscience. Bradley is retired and lives in Musquodoboit Harbour, Nova Scotia.
---
Vannia Ibarguen, MFA
GWD Artistic Director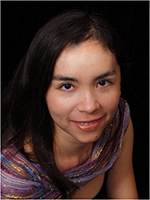 MFA Graduate in Dance of the University of Maryland. She is a performer, choreographer and teacher. Her focus is the interaction between dance and technology, as well as the relationship between classical, contemporary and folk dance styles. A ballet dancer from the age of ten, she went on to complete her undergraduate degree in Systems Engineering and graduated Magna Cum Laude. As a dancer, she has performed in Peru, Colombia, Argentina, Mexico, Cuba, Hong Kong, and the US. She was a Soloist at the Ballet Municipal de Lima, and finalist at the XIII International Ballet Competition. In 2005, Vannia received the Best Dancer and Choreography Award in Argentina. In Washington DC, she has performed with Nejla Yatkin's NY2Dance, Maryland Dance Ensemble and Teatro de Danza Contemporanea. Vannia has also been an e-Business Consultant, Communication Manager at the National Dance Council-Peru, and a journalist for DanzaHoy e-Magazine. Among the artists she worked with at the University of Maryland are John Jasperse, Tere O'Connor, Donna Uchizono and Victoria Marks. Vannia was awarded the Anne Zirulnik Student Scholarship for exceptional promise in Dance Education in the NDEO Conference in New York in June 2009. She is an International Consultant, Choreographer and Artistic Director of Vannia Ibarguen Dance Arts (www.vanniaibarguen.com)
---
Claire Baum
GWD Program Manager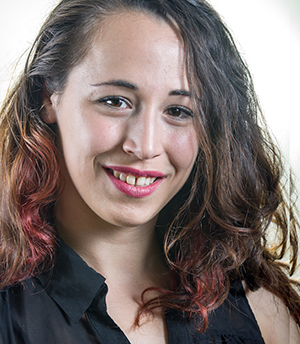 Claire is originally from Portland, Oregon and a graduate of Bard College. She performed and choreographed nationally and internationally in places like Ghana, Jamaica, and New York. She was the co-founder of KitchenSink Collective and worked with them from 2012 through 2016. She danced with The Get Down/Pick Up Collective at Dixon Place, the Dance Caribbean Collective, Gibney Dance, and The Independent Artists Coop. Claire worked administratively at The Joyce Theater's DANY Studios and Joyce SOHO on the Studio Operations team, at Mertz Gilmore Foundation in Grants Management, and at The Field for three years as the Marketing and Communications Associate, where she worked to help their 300+ artists sign up for and maintain their Fiscal Sponsorship and benefits. Claire also worked as Finance Consultant for the Dance Caribbean Collective.
---