Marylee Hardenbergh, CMA, BC-DMT, LICSW
Artistic Director of Global Site Performance, Board-Certified Dance/Movement Therapist

Marylee Hardenbergh has been an award-winning choreographer of site-specific dances for over 25 years and has been directing Movement Choirs for over 15 years. Dances have been mounted at such sites as a wastewater treatment plant in Minnesota, the bombed-out Parliament Building in Sarajevo, Bosnia and the Volga River in Russia. She created One River Mississippi, a dance performance simultaneously occurring at seven sites along the Mississippi River from the headwaters through St. Louis, Memphis and New Orleans. She is Board-Certified Dance Therapist and Certified Movement Analyst; she feels grateful to have studied directly with Irmgard Bartenieff. She is the Artistic Director of Global Site Performance; you can see more of her work at www.GlobalSitePerformance.org
---
Vannia Ibarguen, MFA
Choreographer and Artistic Director of Vannia Ibarguen Danza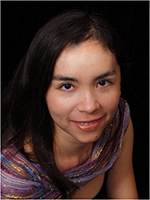 MFA Graduate in Dance of the University of Maryland. She is a performer, choreographer and teacher. Her focus is the interaction between dance and technology, as well as the relationship between classical, contemporary and folk dance styles. A ballet dancer from the age of ten, she went on to complete her undergraduate degree in Systems Engineering and graduated Magna Cum Laude. As a dancer, she has performed in Peru, Colombia, Argentina, Mexico, Cuba, Hong Kong, and the US. She was a Soloist at the Ballet Municipal de Lima, and finalist at the XIII International Ballet Competition. In 2005, Vannia received the Best Dancer and Choreography Award in Argentina. In Washington DC, she has performed with Nejla Yatkin's NY2Dance, Maryland Dance Ensemble and Teatro de Danza Contemporanea. Vanniahas also been an e-Business Consultant, Communication Manager at the National Dance Council-Peru, and a journalist for DanzaHoy e-Magazine. Among the artists she worked with at the University of Maryland are John Jasperse, Tere O'Connor, Donna Uchizono and Victoria Marks. Vannia was awarded the Anne Zirulnik Student Scholarship for exceptional promise in Dance Education in the NDEO Conference in New York in June 2009. She is Choreographer and Artistic Director of Vannia Ibarguen Danza (www.vanniai.com)
---
Karen Bradley, MA, CMA
Director of Graduate Studies in Dance, University of Maryland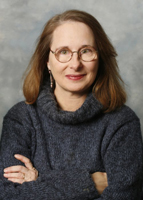 Karen Kohn Bradley is Associate Professor of Dance and Director of Graduate Studies in Dance at the University of Maryland. She is a Certified Movement Analyst in Laban Movement Analysis and is on the Board of the Laban/Bartenieff Institute of Movement Studies in New York City. As a movement analyst, she has worked in dance therapy, with learning disabled children, in arts education research and policy, and observes and coaches politicians and business leaders. She authored the book Rudolf Laban as a part of Routledge's series on 20th Century performance practitioner. In addition, she has published book chapters, articles, and presentations on arts education, specifically learning theory and styles as observed and accessed through dance and movement. She has also choreographed, written and directed for theatre in the Baltimore and Washington, DC communities and is currently writing an online book: Ultimate Moves: Fluency in Your Other Native Language.
Bradley comments regularly in the media on political figures and their body movement, most recently in The New Yorker magazine, for the Washington Post, and has appeared on Hardball, with Chris Matthews and Inside Politics on CNN. She has led workshops on nonverbal leadership style for the Academy of Leadership Studies at the University of Maryland, where she is a Fellow.
---
Gretchen Dunn, CMA
MAOTR: Master of Arts in Occupational Therapy Registered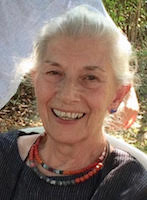 Gretchen Dunn is a retired Occupational Therapist who now teaches Laban/Bartenieff based movement classes to older adults. Gretchen Dunn graduated from Stanford University in 1957.  While her husband was in the Army, she worked as a librarian at Fort Lewis, Washington.  When her children were nearly grown, she went to New York University, receiving a Master's degree in Occupational Therapy in 1972.  Until her retirement in 2001 she worked in psychiatry and behavioral health.  During her retirement she has been able to focus on her interest in dance, receiving the degree of Certified Movement Analyst in 2006 from the Laban Institute of Movement Studies.  Her career goal at age 3 was to be a garbage man which corresponds well with cleaning Earth.
---
Martha Eddy, CMA, Ed. D., RSMT
Director of Center for Kinesthetic Education
http://www.movingoncenter.org/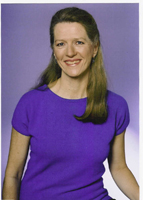 Dr. Martha Eddy, CMA, RSMT is a movement maverick applying her expertise as a Laban/Bartenieff Movement Analyst, dance educator, somatic movement therapist, conflict resolution specialist, herbalist and exercise physiologist broadly (schools, hospitals, churches, and homes). Her interest in a peaceful and sustainable world began with her childhood in East Harlem. Important elements are building community and having a tiny garden next to a rock. Her landmark course, "Conflict Resolution through Movement and Dance" arose from her dissertation research. From it she was inspired to develop "EcoMoves for Kids" a curriculum that emphasizes caring in human relationships within school and extends outward to the local nature – a community garden, park or tree. Her own 'herb dances' evoke the energies of different plants. As a major proponent of Eco-Somatics she presided at the Youth Forum of the first SEEDS (Somatic Experiments in Earth/Dance/Science) festival at EarthDance. EarthDance and the Yard are two favorite partner organizations for exploring site-specific dance outdoors. She has also performed choreographed works in the Sculpture garden at the Museum of Modern Art, outdoors at the Cooper Hewett Museum, on the Amherst Commons, & outside at Outfall festival/Mt Madonna Retreat Center, and began improvising with our Global Water Dances group at the Schumacher College for Ecological Studies and Dartington Hall in England. She loves to lead or participate in movement choirs. She envisioned water as a major theme for movement choirs when she was introduced to author William Marks (featured in the movie FLOW – For the Love Of Water). Recommendation: visit www.EmbodyPeace.org. Keep dancing!
---
Antja Kennedy, CMA
Teacher, Dancer and Choreographer, Director of the Laban/Bartenieff Certificate Program in Germany

Bachelor in Dance, Education and Movement Studies from Empire State College in NYC, Certified in Laban/Bartenieff Movement Analysis (CMA) in Seattle, Certified Practitioner in "Movement Pattern Analysis" with Warren Lamb Associates and Motus Humanus, Masters in Movement and Bodywork at Gaia University. Since 2000 she has been teaching Bartenieff Fundamentals and Dance Improvisation at impuls, Bremen – a state recognized Dance Education program. In 2003 she was guest professor in the sports department of the University of Hamburg. She has organized and taught the EUROLAB Laban/Bartenieff Movement Studies program in Germany since 1992. She is director of the EUROLAB Certificate Program since 1994. ( www.laban-bartenieff-berlin.de)