Marylee Hardenbergh
Marylee Hardenbergh, LICSW, BC-D/MT, CMA, graduated from Vassar College in 1970, and received a Master's Degree in Dance Therapy from Goddard College in 1975, and a Certification in Laban Movement Analysis in 1975. She is the Artistic Director of Global Site Performance and a founding member/original Artistic Director of Global Water Dances. She has received numerous awards for her choreography, including Fellowships from the Fulbright Association, the National Endowment for the Arts, the McKnight and Soros Foundations.
---
Gretchen Dunn
Gretchen Dunn graduated from Stanford University in 1957.  While her husband was in the Army, she worked as a librarian at Fort Lewis, Washington.  When her children were nearly grown, she went to New York University, receiving a Master's degree in Occupational Therapy in 1972.  Until her retirement in 2001 she worked in psychiatry and behavioral health. During her retirement she has been able to focus on her interest in dance, receiving the degree of Certified Movement Analyst in 2006 from the Laban Institute of Movement Studies.
---
Louise Miner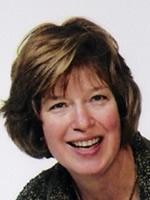 Louise Miner graduated from Bryn Mawr College in 1972, and received a Master's Degree in Education from Antioch New England in 1977. After working as an officer for Manufacturers Hanover Trust, she entered the field of Organizational Development.  She has been teaching and coaching leaders for 19 years in her role as Assistant Professor in St. Catherine University's Master of Arts in Organizational Leadership (MAOL) program.   She has also run her own organization development practice, Mironet Consulting, Inc. for 22 years.
---
Joanne Von Blon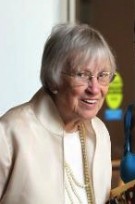 Joanne Von Blon has been a board member of, and advocate for, numerous organizations. On the board of Graywolf Press and a life trustee of Minnesota Public Radio, she has also supported the Guthrie Theater, the Raptor Center, the Wildcat Sanctuary, and the work of Marylee Hardenbergh for many years.
---
Patti Frasher
Patti Frasher is the Controller at The Blake School. Her previous work experience was with the University of Minnesota Foundation where she spent 10 years in accounting, investment and finance roles. Along with her experience in non-profit accounting and finance, Patti brings a love of dance and concern for the environment. She enjoys taking tap and ballet and is proud to be the oldest adult in her classes.
---
Sage Cowles
Sage Cowles, dance performer, choreographer, and dance educator, held a lifelong passion for dance. From touring in the 40's with a modern dance troupe, to dancing on Broadway, at DTW and the Walker Art Center, performing in the Bill T. Jones/Arnie Zane Dance Company, interviewing other dance luminaries, to being a board member of the Merce Cunningham Dance Foundation, Sage continued her broad love of all things dance. She received several awards, including an Ernie Award from Dance USA.
---