back to the list of All 2013 performances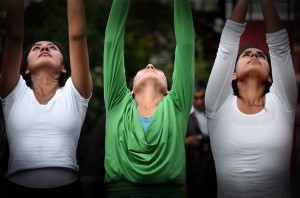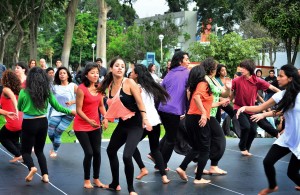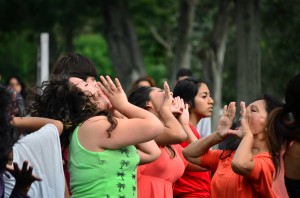 Water Locale
Río Rimác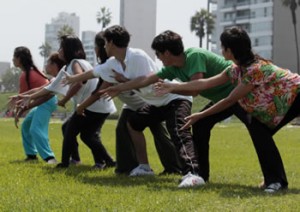 The Choreographers
Amelia Uzategui Bonilla
Alex Alvarez
Audience Site
En la Alameda Chabuca Grande, junto al puente peatonal, Rayitos de Sol.
History of site and related water issues
El Río Rimác es la razón porque seres humanos decidieron vivir en Lima. Eran civilizaciónes muy antiguas y desarrolladas que dejaron sus impresionantes ruinas para recordarlos.
Desde los 60's, Lima empezó a crecer inesperadamente por el desequilibrio político y económico. Lima crecio 10 veces su tamaño y se ha vuelta la ciudad más grande que crece sobre un desierto, después del Cairo.
En Lima tenemos una problemática muy profunda sobre temáticas como la segregación socio-económica y la falta de infraestructura para mejor distribuir nuestros servicios públicos en Lima, incluyendo el agua. 1 de cada 8 ciudadanos limeños viven sin agua potable en sus casas y barrios (también conocidos como "asentamientos humanos"). Pagan por su agua 10 veces lo que los ciudadanos pagan mensualmente a la compañia privada, SEDAPAL.
Bailamos para que Lima se pueda volver una ciudad mejor integrada, donde nos tratemos como hermanos, con amor, diferentes, únicos y unidos.
The Music
Música tradicional de Ayacucho
Mix de música de grupos Peruanos: Radio Kijada y Tito la Rosa
Producción Musical: Javier Ponte
The Performance
I. Danza tradicional del agua de Ayacucho
Conjunto Nacional de Folklore de la Escuela Nacional de Folklore Jose Maria Arguedas
dirigido por Alex Alvarez
II. Danza local
Participantes de dos talleres, uno de los alumnos y ex-alumnos de Danza PUCP y el otro de una convocatoria abierta a los bailarines locales en Espacio Danza
III. Danza global
Con la participación del Ballet de San Marcos, estudiantes becados del Programa de Formación Integral de Angeles D1 Dance, y participantes de los talleres en Espacio Danza, Atmosfera, y en los Parques Zonales de SERPAR.
IV. Danza Participativa
TODOS
Directions to site of the performance
Metropolitano a estación TACNA. Caminar hacia la Plaza de Armas y entrar a la Alameda Chabuca Granda. Estaremos en la parte de la Alameda más cerca al puente peatonal, Rayitos del Sol.
Email
Other resources and links
http://www.lossinagua.org/index.html