Back to the list of All 2015 performances
Audience Location:
Frente al auditorio central
Date and Time
June 20, 2015 at 11:00 – 13:00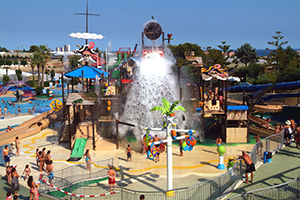 Water Locale
Isla Fantasia
Choreographers
Inma García: Directora del Gi
Bailarina profesional, coreógrafa y actriz
Comenzó su carrera a los 16 años como bailarina empírica. Luego durante muchos años se formó logrando destacarse a nivel nacional como bailarina, coreógrafa y empresaria. En la actualidad está realizando la carrera de pedagogía en la UNED, ya que la formación artística infantil es su vocación.
History of Site and Related Water Issues
Isla Fantasia es un parque de agua temático. Actualmente Mataró no cuenta con un problema específico de agua. Se intenta siempre que las personas se conciencien sobre el uso racional del agua potable.
Music
La música que utilizaremos está relacionada con el agua como la canción "Agua" de OT.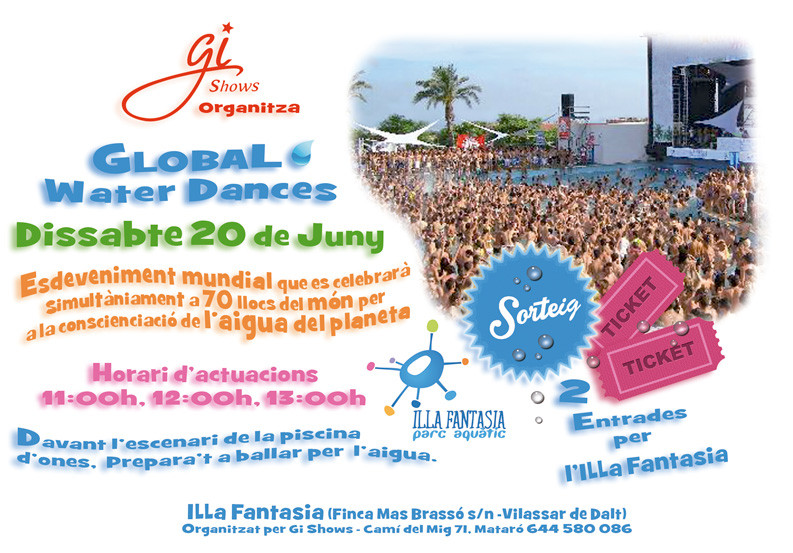 The Performance
Estarán bailando 120 personas en escena, y la ropa será acorde al evento (ropa color blanca).
Directions to the Site of Performance
Finca Mas Brassó s/n. | VILASSAR DE DALT (Bcn) | Tel. 93 751 45 53
Email
How can I get involved?
Las personas que estén en la Isla Fantasia participarán como espectadores y luego bailaran en conjunto con nosotros.
Local Website