Back to the list of All 2015 performances
Audience Location
on the banks
Date and Time
June 20, 2015 at 3:00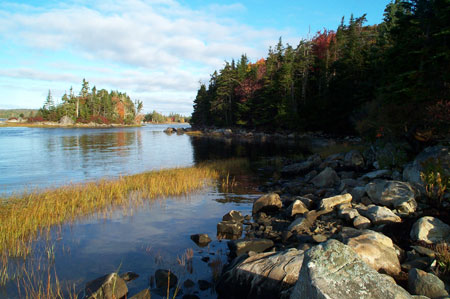 Water Locale
Capped wells near the trail
Choreographers
Karen Bradley and Don Rieder
History of Site and Related Water Issues
The village has suffered from a lack of water for the small businesses, the high school, the hospital, etc. And yet, in the mid 1960s, two wells were dug into an underground aquifer, just a few meters from the village centre. The capped wells are still there, and the water beneath could be tested and then delivered to the village through a variety of sustainable means.
This dance will begin at the capped wells, will proceed along the pathway to the trail, then to the Meaghers Grant Rd, and then turn toward the Railway Museum, where the third section will be performed on the stage that is there.
The goal is to make the invisible visible. It is up to the community to decide what to do about the water; our job is to remind everyone that it is there.
Music
A playlist is being developed, although live music is also possible.
Directions to the Site of Performance
North on Meaghers Grant Road from the No. 7 Hiway, turn right toward the rink, park at the trail head parking area, and walk to the capped wells.
Email for more information
How can I get involved?
We need PR help, audience participation, and videography.
Local Website
https://www.facebook.com/events/685258218209922/