back to the list of All 2013 performances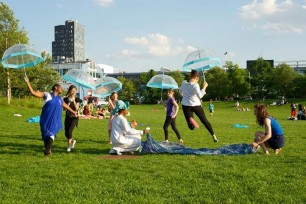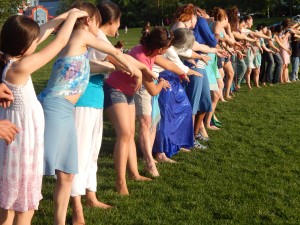 Water Locale
Hudson River
The Choreographers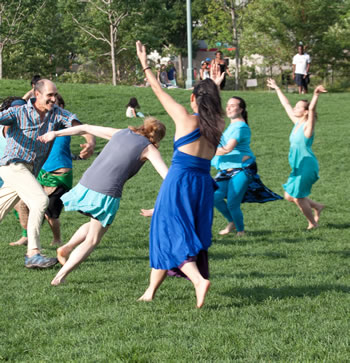 Martha Eddy – Event Coordinator and GWD choreographic team
Valerie Green
Morgana Mellett with Lori Bellilove
Juri Nishio
Olga El and the Kandake
Contributors to Section 2 at Hudson River include:
Speaker Claire Donahue, Founding Member of the Sane Energy Project and Citizen Radon Watch
Olga El, A Sumerian Myth
Jennifer Muller Black, a section of Flowers
Hyunju Lee, Variations of Fan Dance
Lori Belilove reconstructs Isadora Duncan – Valse Brilliant
Audience Site
Hudson River Park Pier 63 just north of Chelsea Piers near 24th Street.
Time of day for performance
5:00 – 7:00 p.m. includes workshop and performance
History of site and related water issues
In the interest of connecting with our local watershed, we selected the Hudson River and more specifically Chelsea Piers as the location for honoring water. The Hudson River has a long history of water conservation. By dancing the joyful, light, water-themed dances of Isadora Duncan we hope to celebrate and inspire further conservation efforts.
The Music
This year we were joined by live musicians Ismail Butera and Natalia Perlaza.
The Performance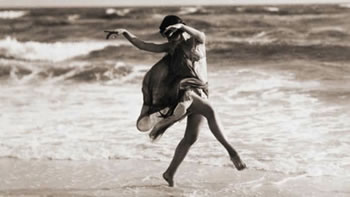 A suite of water-inspired dances choreographed by Isadora Duncan and passed on through her students.
Directions to site of the performance
Walk West on 23rd to River. Then toward 24th Street and the Hudson River. The event is in the Park before the Pier.
Local website
isadoraduncan.org
http://www.globalwaterdancesny.org/
Other resources and links
Email