Audience Location:
Castleton Gardens, St. Mary, Jamaica
Date and Time:
June 24, 2017 at 6:30am
Water Locale:
The Wagwater River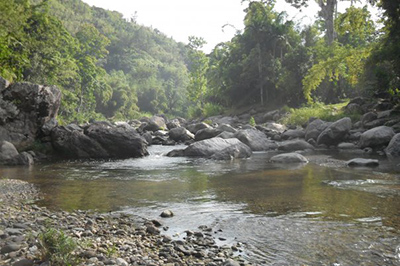 Choreographer(s):
Mr. Lucan Moore (affectionately called Uncle Dwight),is the Artistic Director of the Multiple Award Winning Dance Group Mooretech. Lucan has taught and performed with numerous groups at the Professional and Amateur levels across Jamaica. He has won national dance soloist awards at Jamaica's JCDC festival, and is a Scholarship Recipient of the CHASE fund, where he participated in the Edna Manley College School of Dance's Teacher Programme. Mooretechnique is a Fusion of the Martha Graham and Leston Horton Techniques. The Group recently won National Gold at the 2017 JCDC Festival in the Praise Dance Category. Castleton Gardens will come alive with Co-Choreographers and Dancers, particularly: Celia, Deanna, Terron and Tracy, among others on June 24, 2017
Tracy-Ann Hymman.

Sept. 2006 – 2007/2008. Dance Teacher: Girls Brigade- Hope United Church, Mona, Kingston
Sept.2002 – Jan. 2006. Artistic Director: Jones Town Baptist Dance Troupe, Arnett Gardens, Kingston
Sept.1997– June 1998 Dance Director: UTECH UCCF Dance Ministry, Mona, Kingston
July 1997– Aug. 1999 Artistic Director: Bethel Baptist Dance Troupe, Half Way Tree , Kingston
Sept 2005 – 2008. Edna Manley School of Dance, Jamaica. Pursued Part Time: Certificate in Dance Theatre and Production
History of Site and Related Water Issues:
Castleton Gardens was established in 1862, and is home to some of the most exotic and indigenous ferns and palms on the island of Jamaica. The Garden is located in the hills of St. Mary and is a haven for nature lovers who want a cool, quiet place to relax. Added to the attraction, is the cooling water of the Wag Water River, where persons can take a swim, have a picnic close by or simply explore the river's morphology. The Big and over-sized boulders in the river stand out clearly! Despite the cool and flowing water of the Wag Water river, the Parish of St. Mary, is faced with dire water supply and distribution challenges. St. Mary is an agrarian community, so water is very essential for this parish. Many communities do not have piped water supply. During periods of drought, residents and farmers who rely heavily on the Wag Water river for their livelihood, experience severe water shortages. In particular, these communities are located along the Junction Main Road in the parish. Climate change projections for Jamaica indicate that there will be decreases in rainfall, with a heavy tendency of drying towards the end of the century. This is likely to impact many residents living in St. Mary.
Music:
A Mixture of Reggae, Jazz and Modern Contemporary music. Our music speaks to the history of our Jamaican people, being brought as slaves from Africa to the Americas (NEW WORLD), then pressing through adversity and struggle, to gain Independence and establish our own self identity in 1962. Our music is a language of our own that speaks to a journey and the ability to overcome trials.
The Performance:
Our performance will highlight the meanings and activities attached to water in Jamaica as a whole. We will also emphasize greenery, lushness and flowering of our fauna as well ad the turbidity and fluidity of our waters. Importantly is the relationships that we create around water, in particular river water – whereby the river serves as a meeting place for friends, family, lovers and even strangers. Our costumes will highlight our national colours as well as the traditional dress. The rest is a secret, come out and dance with us !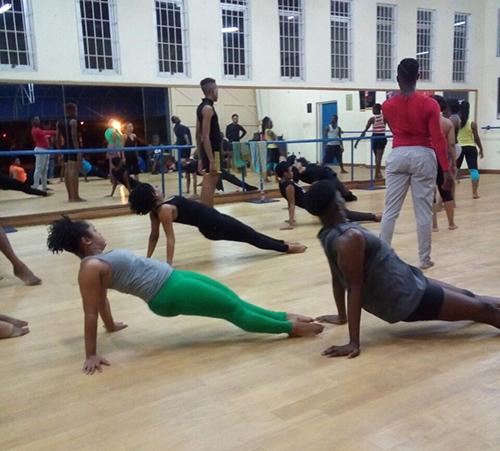 Directions to the Site of Performance:
It is approximately 33 minutes by car from Manor Park, which is located in the parish of St. Andrew.
Email for more information:
How can I get involved?
You can get involved by attending the event at the Castleton Botanical Gardens. We would love to have you there, as it is open to the public. It will be the first time that an event of such nature will take place in Jamaica. So, Come prepared to swim, eat, learn and dance with us, as we highlight water challenges in Jamaica and how communities can tackle these challenges in light of climate change.
Local Website:
http://www.jnht.com/site_castleton_botanical_garden.php
Other resources and links:
Facebook account for GWD – Jamaica Location
Facebook account of Mooretech Dance